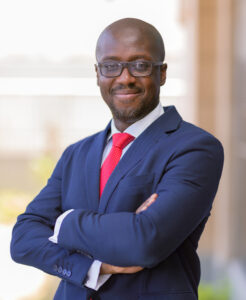 Dr. Sam Welbeck tells us what students can expect and how the slogan reflects the Vision of Carleton College.
Sam Welbeck serves as the founding school Principal of an International School in Cairo. His professional career spans +20 years, during which he has held teaching, head of department, curriculum and assessment executive, and senior administrative roles, as well as many years spent in the fields of training and technology analysis in London UK.
Sam has co-authored two books on the use of AR in the classroom, and is the ambassador for CleverBooks Ireland in North Africa, as well as an associate partner for the US company Edmentum, in Egypt.
Sam has earned degrees from Queen Mary and Roehampton Universities of London and has conducted research earning him a Master's Degree in Education. He is currently a doctoral student in the Department of Educational Leadership at Acacia University, USA. Sam is an established public speaker, and is regularly invited to speak on the importance of learner centered pedagogy, as well as his specialisation in educational technologies, particularly augmented reality.