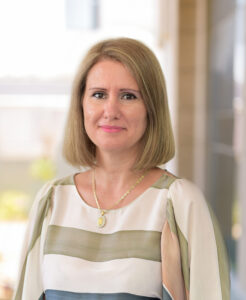 Ms.Stella joined the school in the role of the PYP Vice-Principal. She is a highly accomplished professional with a wealth of experience in the field of international education. With an MBA in management under her belt, she has spent the last 18 years working with potential international schools to identify and recruit top-performing students from around the world.
With fluency in 5 foreign languages, Ms.Stella is able to communicate effectively with students and families from a wide range of cultural backgrounds. Her local and international experience has given her a deep understanding of the needs and expectations of students, parents, and educators in different parts of the world.
As a consultant expert in school start-ups, Ms.Stella has helped numerous institutions develop and implement effective strategies for growth and success in the implementation of the school's policies, processes, and logistics. Her expertise in school strategic planning and growth has enabled her clients to achieve their goals and position themselves as leaders in the field of international education.
Overall, Ms.Stella's dedication, expertise, and passion for education make her an invaluable asset to any organization seeking to build a thriving, dynamic, and inclusive learning community.