Welcome to Carleton College

Since its founding more than two years ago, Carleton College has been preparing high school students with an education for a lifetime.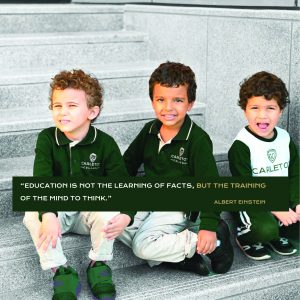 Our Mission
Our diverse, collaborative, and conceptual approach to learning, promotes the international mindedness, content knowledge, and skills of our learners who extend their learning beyond the written curriculum. The campus provides our learners with plenty of opportunities for inquiry, giving them the space for growth.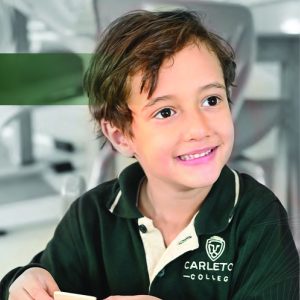 Our Vision
Carleton College aims to provide learners with a solid foundation upon which they can build their future. As confident, caring, open-minded, and knowledgeable members of the community, Carleton graduates will excel in all fields, adding their own spark of innovation, inspiration and imagination to their thriving communities. Our learners will go on to develop, build and help their community, with values embedded in them including gender equity, individual recognition, self- reflection, social awareness, civic responsibility, knowledge, and personal growth.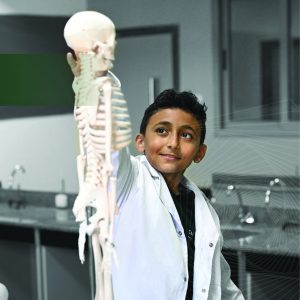 Our Approach
Our approach to the structure of each day is based on key concepts rather than time. In a traditional school the day is divided into minutes by subject with little if any connection. At our school connections are at the heart of each day – the more, the better.
School History

Carleton College offers a rigorous education grounded in shared values – respect, love of learning, integrity, courage and a commitment to pluralism. Students become lifelong learners who make lasting contributions to the world. Our three campuses unite approximately 1,375 students served by 350 faculty and staff, creating a diverse and inclusive community.
We guide students to become thoughtful, disciplined, well-rounded individuals by providing a multifaceted education that includes a focus on character, ethics, skills as well as content.
Life at Carleton is ACE
Carleton is part of the Arab Company for Education (ACE) umbrella of schools and together with our sister IB schools is known for their rigorous academic programs and focus on developing well-rounded students. The IB program emphasizes critical thinking, intercultural understanding, and a global perspective, which can be beneficial for students as they prepare for higher education and the workforce. We place a strong emphasis on extracurricular activities and community service during school, providing students with opportunities to develop leadership skills and give back to their communities.
Subscribe
to our social media
Subscribe now and receive weekly news with educational materials.
Technology
Technology does not improve learning. Good teaching does. But we recognise that when good teaching is supplemented with technology, we are preparing learners for the world they will inherit.
Learning
We plan backwards. We start by asking "what does the learner need to know?" then we ask, "how will they learn that", then we ask "how should we teach it?" The learner is foremost in our minds.
Teaching
We adopt the latest, research-based, teaching practices. With IB programme leaders amongst our staff, we coach and evaluate our teaching team throughout the year.
Skills
We believe that future success is less dependent on content knowledge and more on uniquely mastered skills. That we why we teach and grade skills throughout a learners journey.
Enrollments are now open for the 2023-2024 School Year